Thanks for your interest in our compliance toolkit!
Click the buttons below to start your download.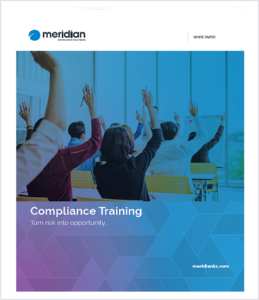 Compliance Training Turning Risk Into Opportunity
In this insightful white paper, read why compliance training is more than just about risk management. The paper also discusses the 3 absolutes of compliance and how your organization can ease the burdens of compliance management.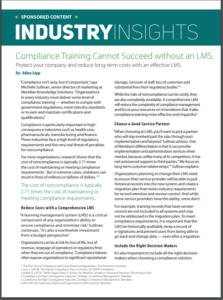 Compliance Training Cannot Succeed Without an LMS
In this short piece by Training Industry, learn how to protect your company and reduce long-term costs with an effective LMS.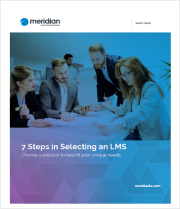 7 Steps in Selecting an LMS
Download this helpful guide to uncover why most LMS vendors cannot possibly support every feature, function or internal processes to every organization without some customizations. Learning to focus your LMS vendor search on the critical touchpoints your organization needs can help you better prepare and select the right learning management system that works for your learners.