Brandon Hall Group shares an in-depth look at Meridian's learning management solution for Fall Release 2021.
David Wentworth, Senior Learning Analyst at Brandon Hall Group, provides his insights on the ways that Meridian LMS can help complex organizations such as government agencies and matrixed commercial corporations navigate and deliver learning to a variety of learner populations. David Wentworth highlights the advantages of having an LMS that comes out of the box with multi-domain splits and e-commerce capabilities to organizations that train learner populations outside of the immediate organization.
Download this resource to learn more about the capabilities of Meridian LMS.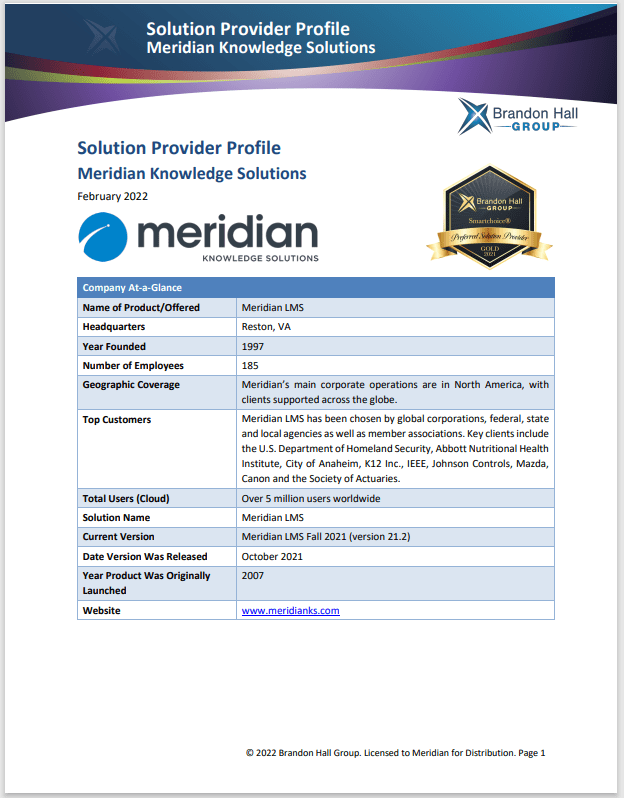 Fill out the form to access Brandon Hall's indepth look at the Meridian LMS