eCommerce: grow your revenue
Easily scale and manage your training initiatives with your partners, resellers, customers, and members.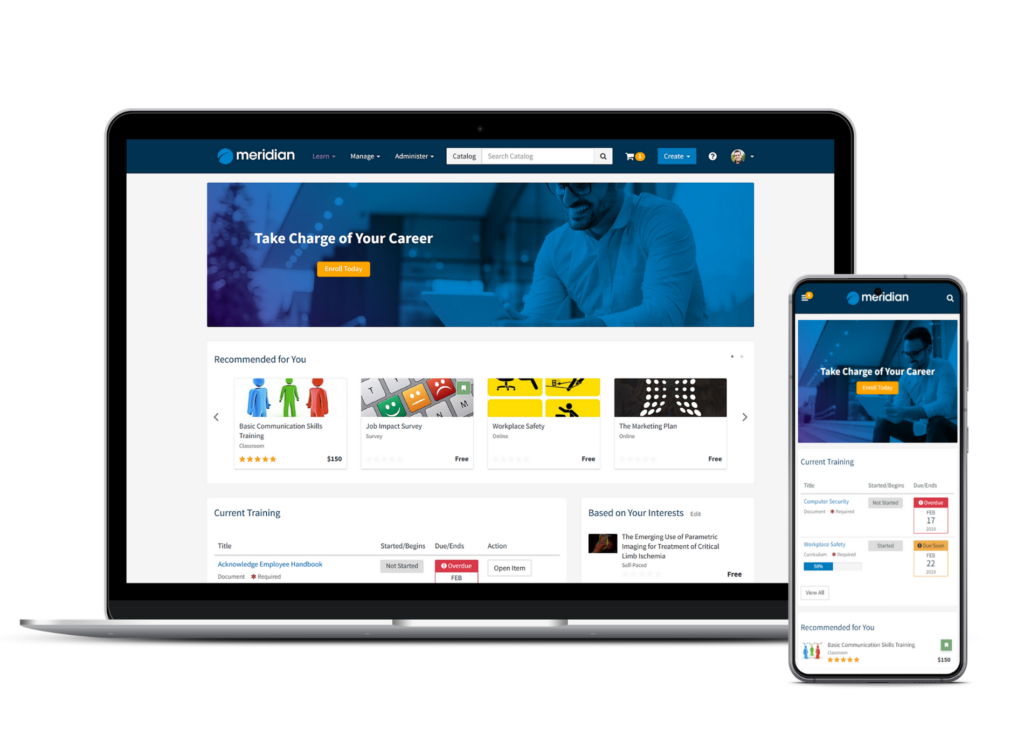 Use the content you create to drive new revenue opportunities.
Friction-less and secure payments.
Drive revenue with flexible business models.
Boost your online training course sales with a user friendly interface and modern storefront that makes it easy for your customers to browse, preview and purchase training content catalogs.
Integrations with popular payment gateways such as PayPal ensures you get paid without delay all while your customer's information is safe and secure.
Put the right content in front of the right customer at the right time with automated and personalized learning that adjusts on the fly.
Easily serve diverse customer populations with a variety of business models for selling course bundles, as well as dynamic pricing and promotions that can be applied right into their cart.
Flexible and convenient bundling solutions allow for immediate upsell opportunities and specific audiences can be targeted to drive new revenue.
Enhanced features such as a dynamic shopping cart, invoice screens, and notifications for purchase and expirations.
Schedule a demo today to see how we can help you!