When it comes to training employees and resellers, manufacturing organizations need to adhere to rigorous regulatory compliance requirements across the global markets where they operate, control rising costs and deliver high quality products, all while facing a critical skills shortage.
2.4M positions may be unfilled between 2018 – 2028 due to skills gap.*
Factors such as increased employee turnover and retiring workers have widened the skills gap and contribute to learning challenges in the Manufacturing industry. Manufacturing companies must constantly develop and engage their existing workforce to reduce turnover and stay competitive.
30% or more downtime occurs during scheduled production time.**
* 2018 Deloitte and The Manufacturing Institute skills gap and future of work study
** Information Technology Intelligence Consulting Research
Assure Regulatory Compliance
Continuous learning is also essential for the manufacturing workforce in order to decrease compliance risk, ensure workforce safety and reduce costs. With the Meridian learning management system, manufacturers can take a proactive compliance training approach to:
Reduce risk via reporting that identifies staff or partners that are out of compliance

Manage and track certifications, licenses, and accreditations

Adhere to OSHA and ISO regulations and support Six Sigma & lean manufacturing

Manage health & safety training to reduce accidents and work stoppage

Comply with unions and regulatory agencies
Now you can be prepared for compliance audits with training records that are always ready for inspection by using efficient centralized reporting tools for a complete view of the whole extended enterprise.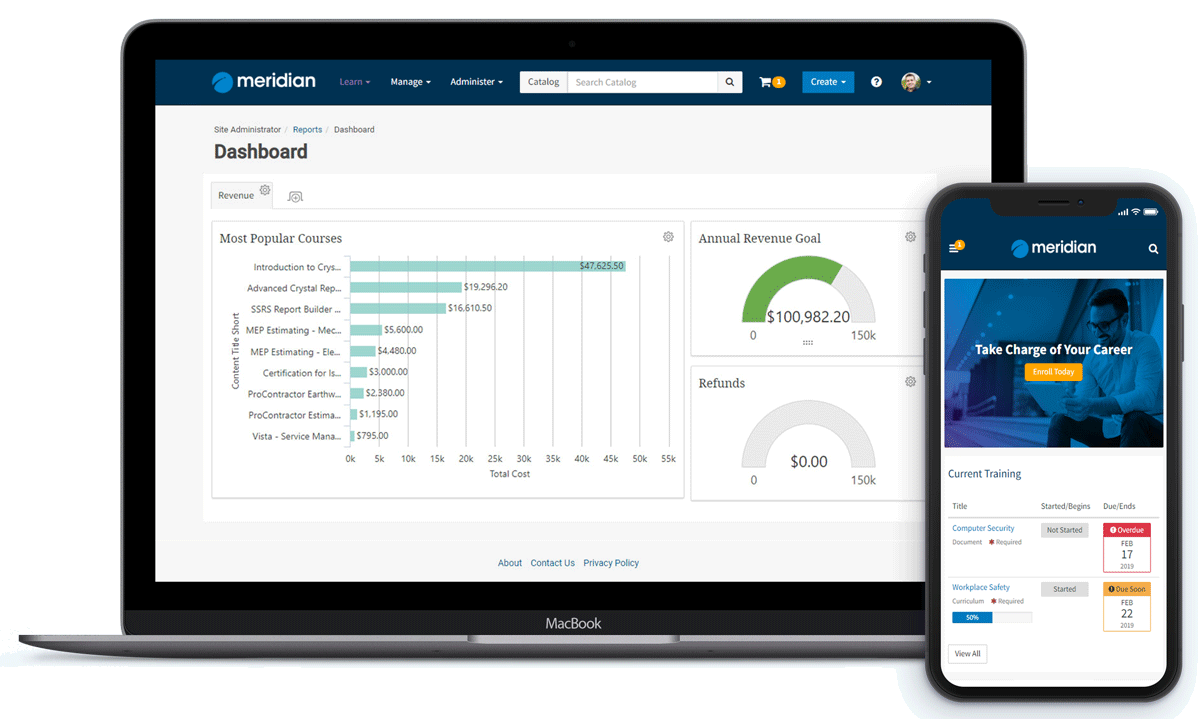 Learning Challenges in Manufacturing
View the infographic to learn more about the common learning challenges in manufacturing an LMS can help you address.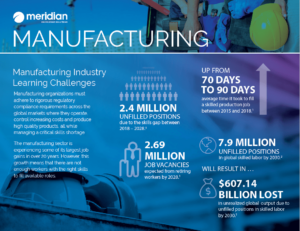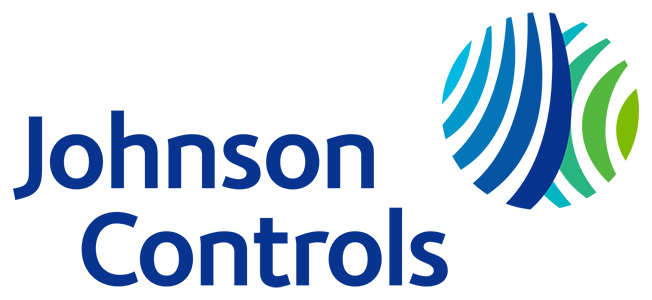 Learning beyond your enterprise
Do you provide suppliers and distribution channels with training? Manufacturers that deliver learning to their partners, resellers and dealer networks can:
Manage training records within and beyond the enterprise in one system

Reduce cost of support

Boost time to market for new products and services

Improve performance and increase revenues
Meridian's advanced mobile learning authoring tools and mobile capabilities also offer flexibility for dispersed learners within and without your enterprise to take training anytime, anywhere. Meridian's learning management software can give you the continuity you need to reach your channel partners and resellers.