Federal agencies face challenges such as an aging workforce, difficulties in attracting millennials and hiring competition from the private sector. At the same time, they must create learning opportunities to develop new leaders and support their mission.
14% of federal employees are currently eligible to retire.*
30% of federal employees will reach retirement by 2023.*
Today's agencies need a learning management system for federal government that is fully-scalable with robust features to reduce onboarding timeframes, ensure continuity of essential services and improve service quality for constituents.
* Data provided to Government Executive by U.S. Office of Personnel Management
Address learning challenges across complex federal infrastructures
Whether your training takes place in the classroom, online or in the field, the Meridian LMS supports various training and development types unique to public sector needs. Federal government agencies as well as state agencies can benefit from our tailored learning management system which is developed to:
Maintain highly detailed, legally defensible training records
Fit to your deployment option – cloud, private cloud or on-premise – to best suit your needs
Manage staff certifications, licenses, and accreditations via FISMA compliance and a FedRAMP compliant infrastructure
Adhere to the most stringent government security requirements
Gain actionable insights via compliance dashboards
Incorporates key federal modules to address core requirements such as 508 compliance, SF-182, CAC/PIV cards, and EHRI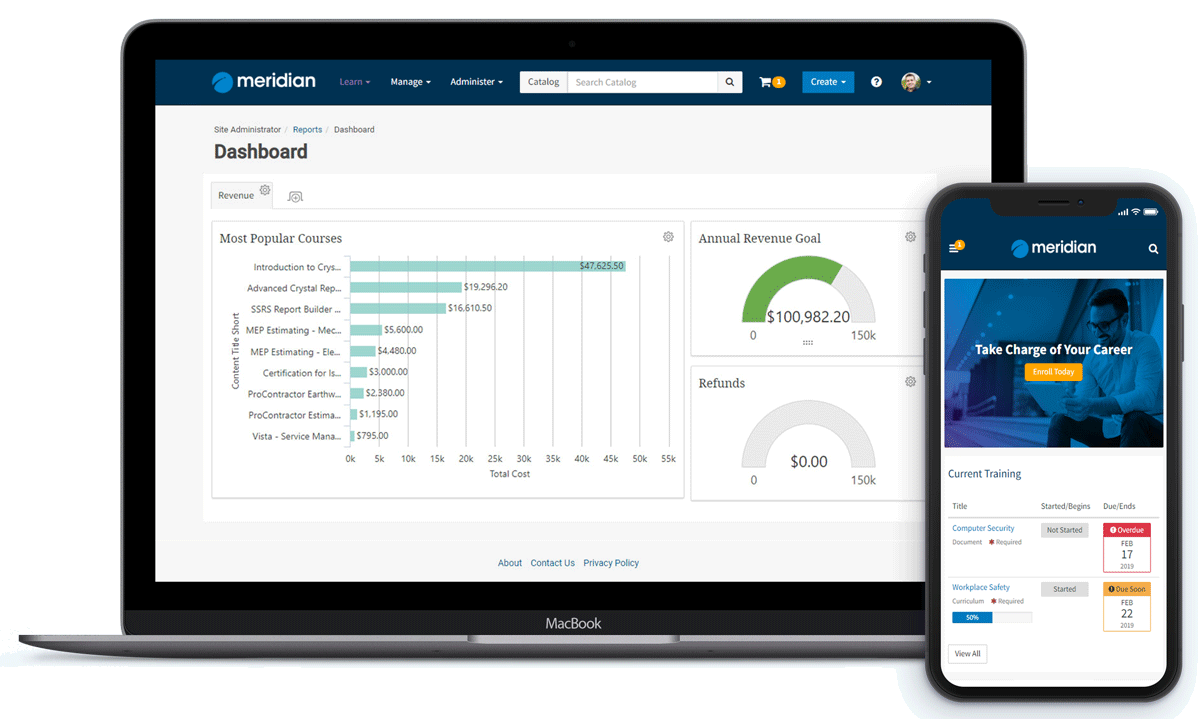 Meridian LMS for Federal
Download this brief to learn more about Meridian LMS Federal Capabilities.


Learning Beyond Your Enterprise
The role and significance of training and development in the public sector may extend beyond your agency. Do you provide suppliers and contractors with training? Federal agencies that deliver learning to external consultants and partners to support their mission can:
Assure that government contracting partners comply with regulatory demands
Protect sensitive data and privacy of personnel information
Maintain grades, transcripts and certifications to track lifelong learning
Meridian's advanced mobile capabilities also offer flexibility for learners on the go with access training anytime, anywhere, on any device.
Meridian LMS is available on the GSA Schedule.