High-consequence industries, such as healthcare, pharmaceuticals, manufacturing & finance, face a high level of regulatory and compliance requirements. Increased regulatory enforcement and added pressure from social movements fuel the need for organizations to maintain a strong compliance culture. Compliance failures often expose organizations to significant reputational damage, turnover of staff, loss of customers, and substantial fines from regulatory bodies.
$14.8M average annual cost of non-compliance to businesses.*
Organizations need compliance management solutions and training that is strategic, rather than reactive. The cost of non-compliance is typically 2.71 times* the cost of maintaining or meeting compliance requirements.
$5.5M average annual cost of organizations that comply.*
* Ponemon Institute, The True Cost of Compliance with Data Protection Regulations 
Manage compliance training effectively
Inspections and regulatory audits typically include the review of compliance training records. Organizations need to assure that training records are up to date and agree with applicable standard operating procedures (SOPs). Meridian LMS™ compliance software LMS features include:
Highly detailed, legally defensible training records

Compliance and certification-related dashboards give you the flexibility to drill down for further details and analysis

Training data updated in real time for proactive compliance reporting

Manage staff certifications and accreditations

xAPI support and a learning record store (LRS) to track learning, wherever it occurs

Auditing, versioning control, eSignatures and reporting to meet 21 CFR Part 11 and EU GMP Annex 11 compliance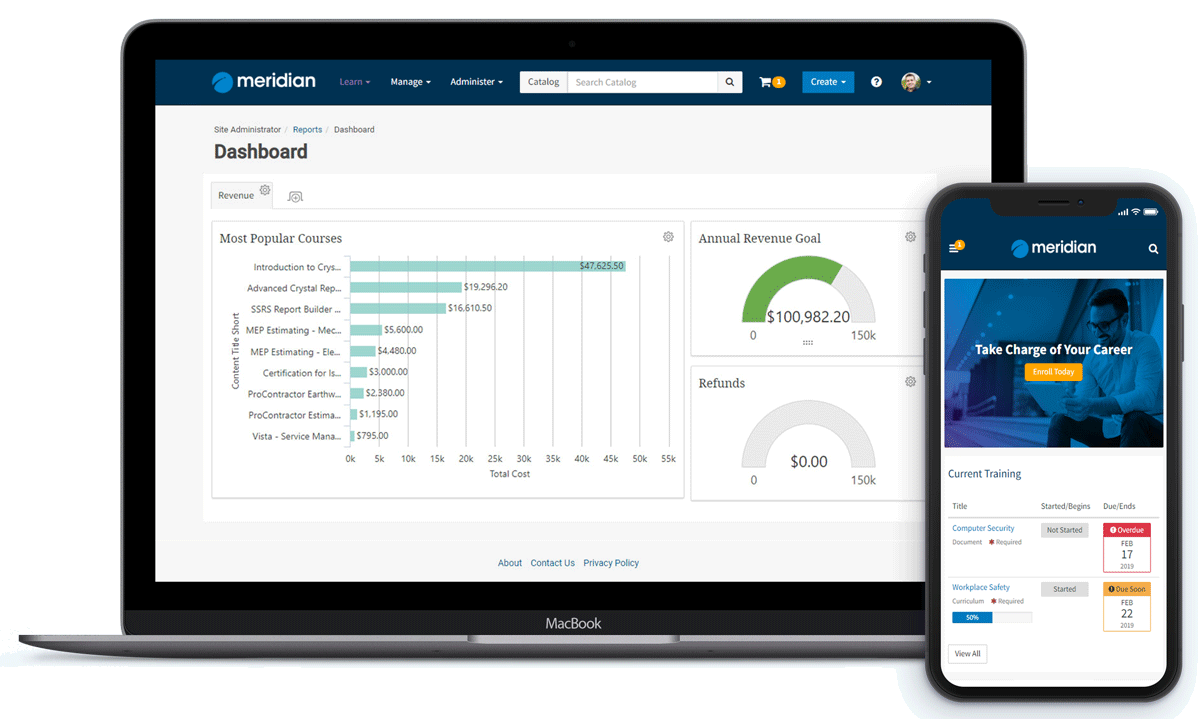 Discover how a modern LMS can keep you compliant
Compliance training ensures your workforce has the tools and skills necessary to keep up to date with changing industry standards and helps sustain a safe work environment. A modern LMS has features such as email alerts, real time reporting and auditing capabilities which are critical to staying in sync with compliance activities. To learn more, download the white paper below: "Compliance Training Cannot Succeed Without an LMS."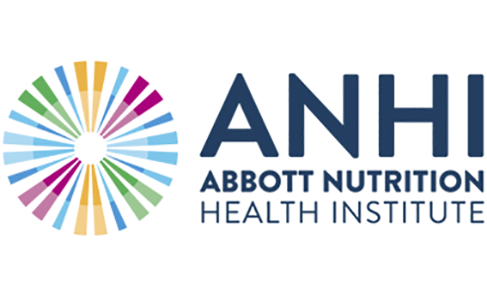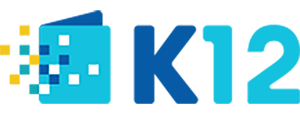 Reduce costs with effective compliance training
Reduce the complexity of compliance management with a comprehensive learning management system and focus your resources on innovations that make compliance training more effective and impactful.