Learners gain the ability to select topics of interest and receive relevant recommendations based upon these interests on their homepage and in the catalog through the power of AI and Machine Learning.
Surveys, Exams and Assessments
Video Conferencing Platform Integration
The overused "one size fits all" approach applies to few things these days. Meridian never takes a one-size-fits-all approach. Our learning management solutions are designed to meet your unique challenges and the requirements demanded by your industry.
The Meridian LMS™ provides you with the means to easily create, catalog, manage, track and report on all learning activities, including online, instructor-led, video-based courses including SCORM, AICC and xAPI compliant e-learning. Visit our case studies page to discover how we have helped our clients build and improve their training programs.
Boost employee engagement and improve retention rates! Meridian LMS™ Career Development clearly defines paths that a learner can explore to plan for their next role and grow professionally. We also integrate with performance systems to drive development plans and provide a gap analysis.
A robust learning management system helps organizations to better manage ever-changing compliance requirements and regulatory updates. The Meridian LMS™ has a dynamic rules-based learning assignment engine to manage staff training requirements. Electronic records are updated in real-time for proactive compliance reporting.
Deliver customized learning experiences across your customer, partner, channel and member networks. If you are not extending training beyond your employees to your organization's entire ecosystem, you are missing an opportunity to boost business performance, improve service quality and increase client satisfaction.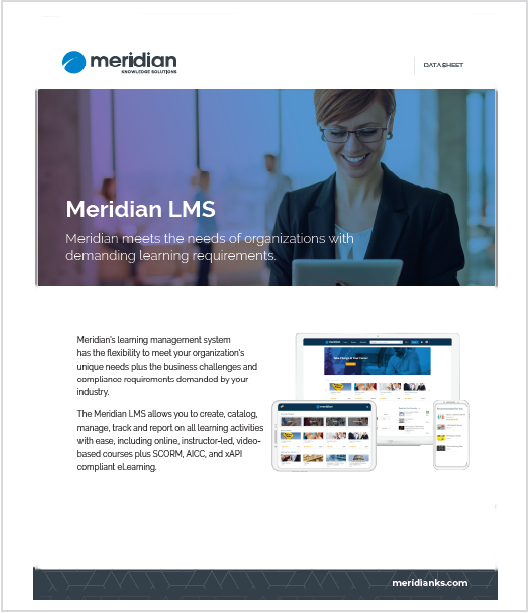 Meridian LMS Brochure
Discover the Meridian Learning Management System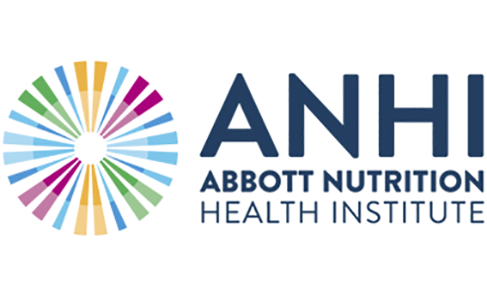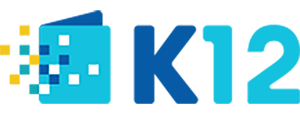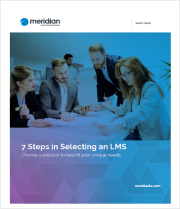 7 Steps in Selecting an LMS.
Discover the key items to consider to choose a solution to best fit your unique needs.