The 2017 Summer Release of Meridian Global LMS adds seamless integration with OpenSesame's eLearning Marketplace, exciting new gamification capabilities and effortless efficiency advancements.
Reston, Va. – June 24, 2017 – Meridian Knowledge Solutions, a leading learning management system (LMS) provider, today announced the availability of Meridian Global LMS® version 17.2. With the newest release of its flagship learning management product, Meridian makes the jobs of LMS administrators and instructors easier.
Meridian Global LMS 17.2 streamlines the way users find and manage content, giving learners access to more items from the learning catalog, and providing a tool for increasing user engagement.
"Providing a great experience for administrators and instructors is just as important as it is for learners.  In this release, we've introduced more tools to allow administrators to grow and manage their learning catalog and increase engagement with learners."

— Geoff Perry, Chief Product Officer
Meridian Global LMS® 17.2 release includes:
Navigation Enhancements: Navigate with confidence. Meridian Global 17.2 delivers an improved navigation experience, allowing easier, more direct ways to access necessary functionality.
Streamlined Navigation
Quick Create for Learning Content: Meridian added a universal content create button to the navigation bar, allowing for quick creation of content from anywhere in the system.
Edit from catalog details: Content administrators can now jump directly to editing a content item from its catalog details page.
Enhanced Predictive Search: Predictive search results now display below the search field and include both the title of the item and its content type.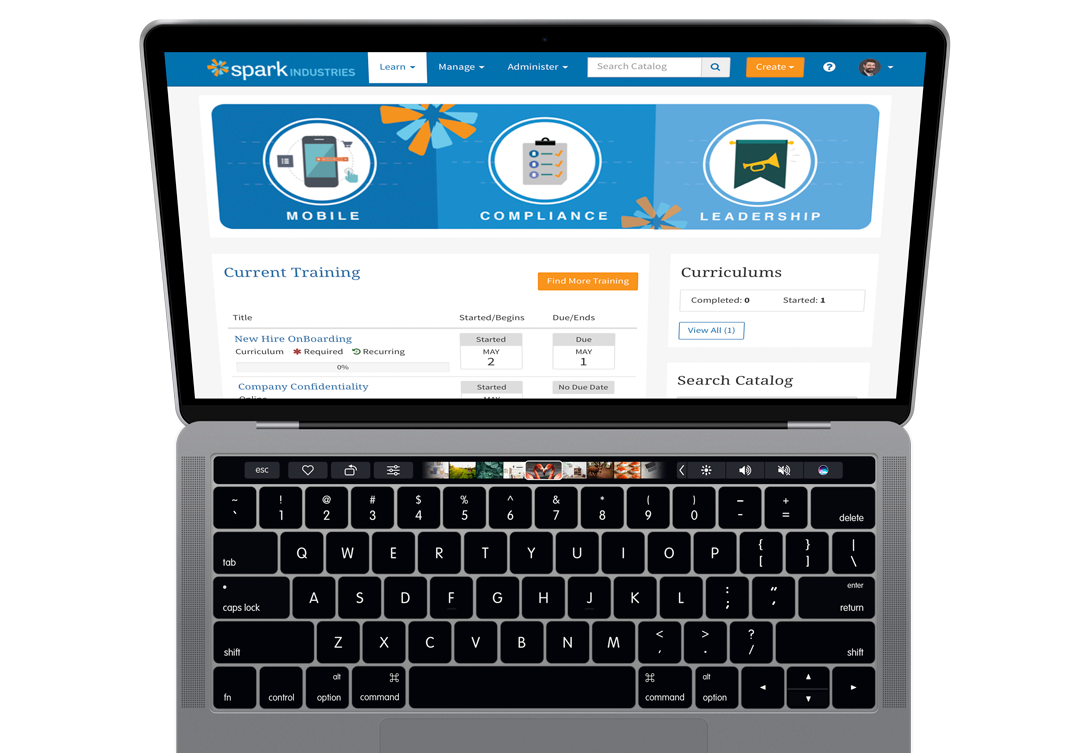 Classroom Section Updates: Designed with Administrators and Instructors in mind, classroom section updates improve frequently used workflows, easing the burden on your time and resources.
Easy-print roster: A printable sign-in sheet that can also be exported to Excel has been added to classroom courses.
Information repository for course notes and files: Administrators and instructors can now add files and notes to classroom section details that can be shared between authorized users.
Completion Codes: Users can now indicate they have enrolled in, attended, and completed a course, all in one step.
Time zones in Section Management: When authorized users create, or edit a classroom course section, they now have the option to associated a time zone with course section start and end times.
Extended Permission Scope
Let your LMS work for you with extended permission scope. Administrators can more effectively delegate administration and increase a user's influence in the system.
Administrators now have the option to assign individual "scope of control" permissions to users, allowing for more specificity in designating which users a particular administrator can see in Manage Users and Manage Enrollment.
Gamification
Meridian Global 17.2 delivers a new tool, Gamification, designed to spark user engagement and motivation – Administrators have the configurable option to assign points to content items and create badges to be awarded to users based on point accumulation. There is also an optional leaderboard, allowing users to view their progress as well as that of their colleagues.
OpenSesame Integration
The OpenSesame eLearning Marketplace is now integrated with the Meridian Global Learning Management System, making it easier than ever to build your library of online content. Choose from more than 20,000 courses in a variety disciplines and expand your users' professional skills in a seamless, comprehensive learning experience.
Find the courses you want, choose the number of seats you need, and let Meridian Global LMS import the courses for you. No more uploading courses one at a time.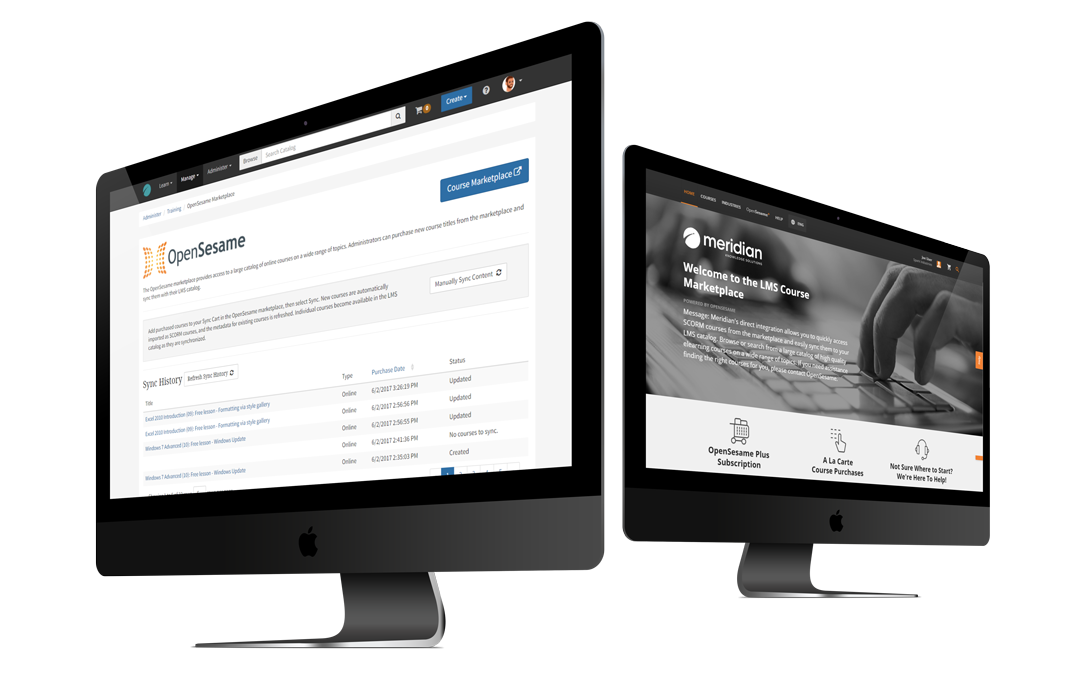 OpenSesame Integration Highlights:
Seamless integration with Meridian Global Learning Management System
Access to a library of more than 20,000 carefully curated, professional development courses
Choose the courses and number of seats to meet your training goals
Maintain complete control over learner access to content
OpenSesame courses are automatically added to existing Meridian LMS™ course catalog
Single sign-on purchasing and synchronization of content
Availability
Meridian's 17.2 release is available on June 24, 2017.
About Meridian Knowledge Solutions:
Meridian Knowledge Solutions, LLC, is the leading provider of enterprise, web-based learning management software. Meridian's powerful yet easy-to-use solutions are leveraged by organizations dedicated to building world-class learning enterprises inspired and focused on delivering exceptional results. With over 7 million users worldwide, Meridian offers a flexible, best-of-breed learning management system that gives organizations and users alike a seamless, integrated experience, all while strengthening the bottom line. The company is headquartered in Reston, VA.