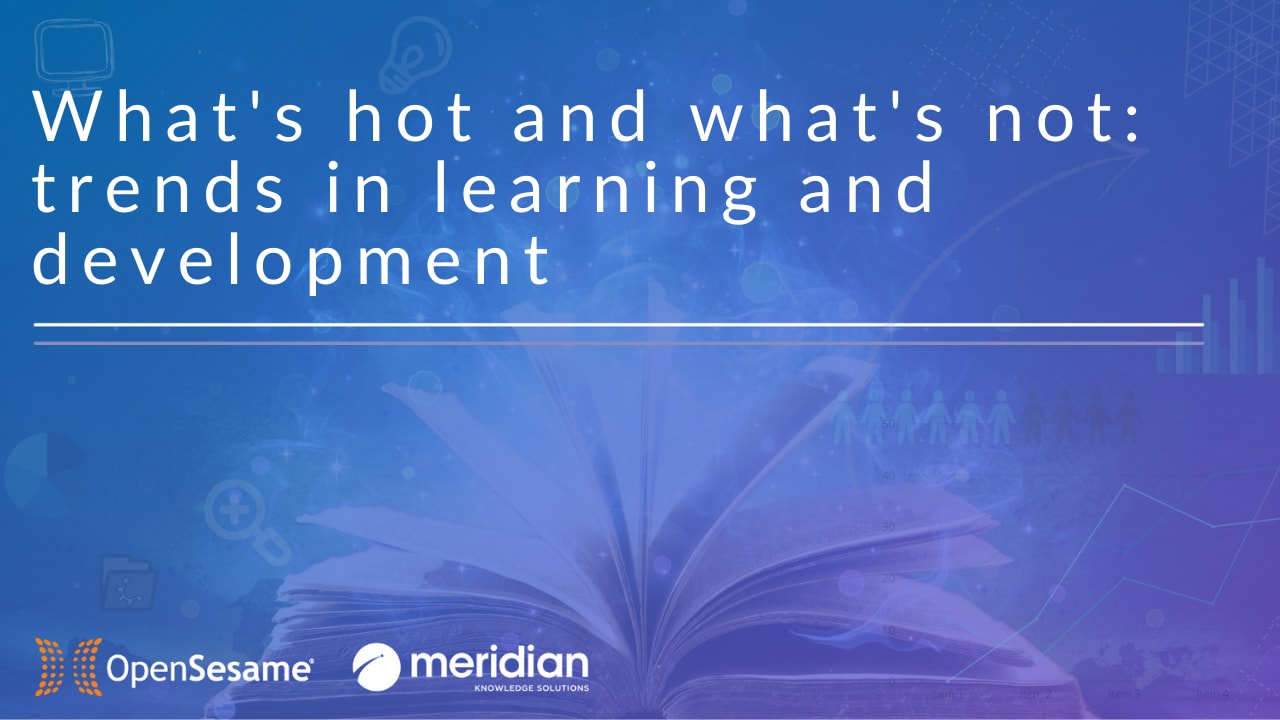 Meridian Knowledge Solutions and OpenSesame joined forces to share their insights into what's hot and what's not in the learning and development industry. Listen as they explore L&D trends in 2021 based on research from training industry analysts. They will go over the Global Sentiment Survey results run annually sponsored by OpenSesame. The survey is conducted globally, representing 95 countries with over 3,000+ respondents. Respondents chose 3 out of 16 L&D topics to focus their answers on. They will focus on some key things:
2021 Survey results from Donald Taylor at the Performance Institute
Key themes
The Covid Effect
What the results mean for the future of L&D
The annual survey is in it's 8th year and uncovers some of the topics resonating with learning and development professionals today. One of the key findings in the survey shows Reskilling and Upskilling as the top concern for most respondents. Fill out the form to download the presentation in PDF or watch the 33 minute informative video.
Fill out this form to access the Webinar