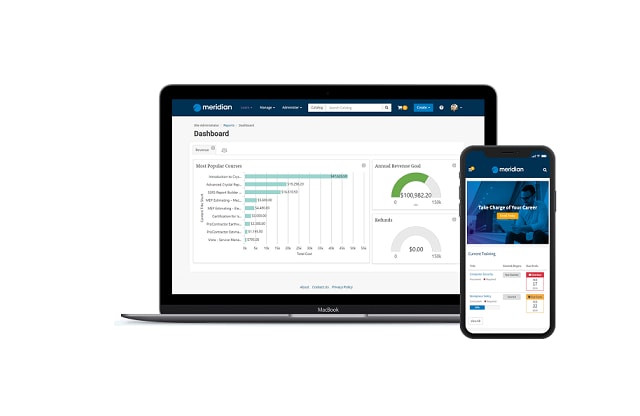 Meridian Knowledge Solutions helps our customers create measurable value with learning. Meridian LMS empowers enterprises, governments and member-based organizations to develop their people by delivering learning, assessing development and fostering collaboration.
With Meridian LMS, organizations can quickly on-board, strategically train and continuously develop their entire workforce while also proactively managing risk with automated compliance management.
Meridian LMS also helps extend learning beyond employees to the value chain, including partners, members and customers. Extending branded training programs to external networks can drive customer loyalty, increase partner effectiveness and build new profit centers.
Complete the form to schedule a discussion with a learning expert about your unique needs.