Thanks for your interest in our Extended Enterprise toolkit!
Click the buttons below to start your download.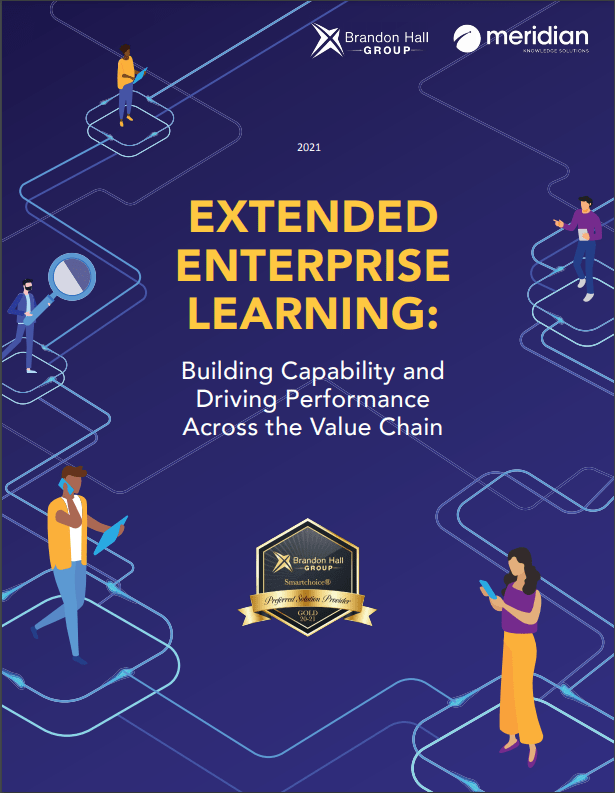 Extended Enterprise eBook
In this insightful guide, learn about the various challenges other organizations have regarding training their extended enterprise. Gain valuable insights with the latest benchmarking stats to help you navigate where you stand in your extended enterprise training efforts.
Strategic Measurement: How to Ensure Learning Has a Positive Impact on Performance
This analyst report written by Brandon Hall Group gives you insights and benchmarking stats with learning and strategic performance measurement. Discover how other organizations are operating and earning revenue with their learning development programs.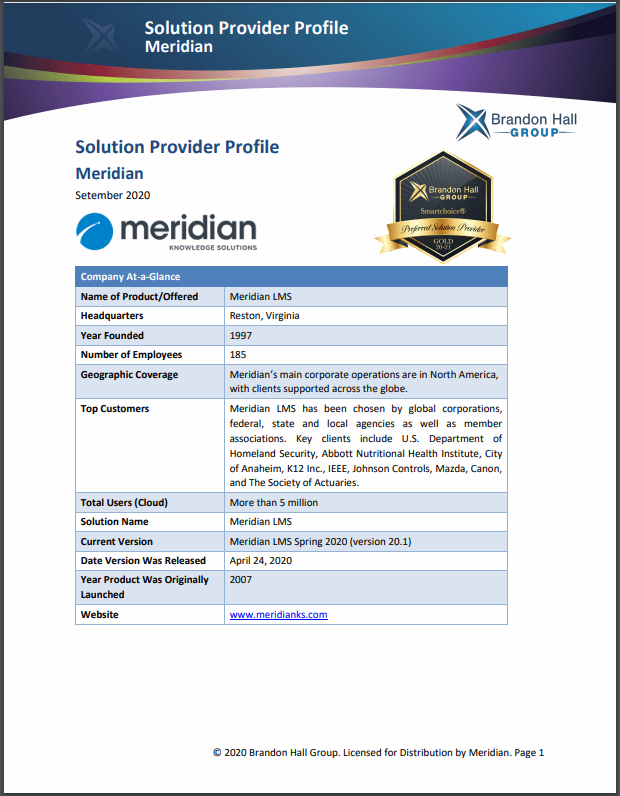 Brandon Hall Solution Provider Profile: Meridian
A helpful overview of Meridian LMS capabilities. Download this useful brief to provide summarized information and insights about the Meridian LMS platform.